Fast and flexible Mobile App Developer in Ranchi
We provide full-stack mobile application development services which include app development on (Native / Cross-platform), migration, update, & ongoing maintenance services. We have been developing android apps for our customers since a really long time. Our experience is based on the amount of hard work we have put in the development. We have expertise in all different kinds of fields like E-commerce, Chatting & Messaging, Dating, On Demand Delivery, Taxi & Travel, and Logistics and many more Being one of the best mobile app development companies in Ranchi, we have gained a lot of experience as to how we can satisfy our customers and implement their extraordinary ideas for the growth and enhancement of their business with the help of an android app developed by Us. eshuzo Global Technologies Pvt. Ltd. develops exclusive classified apps that are simple and useful for buying and selling items in your area.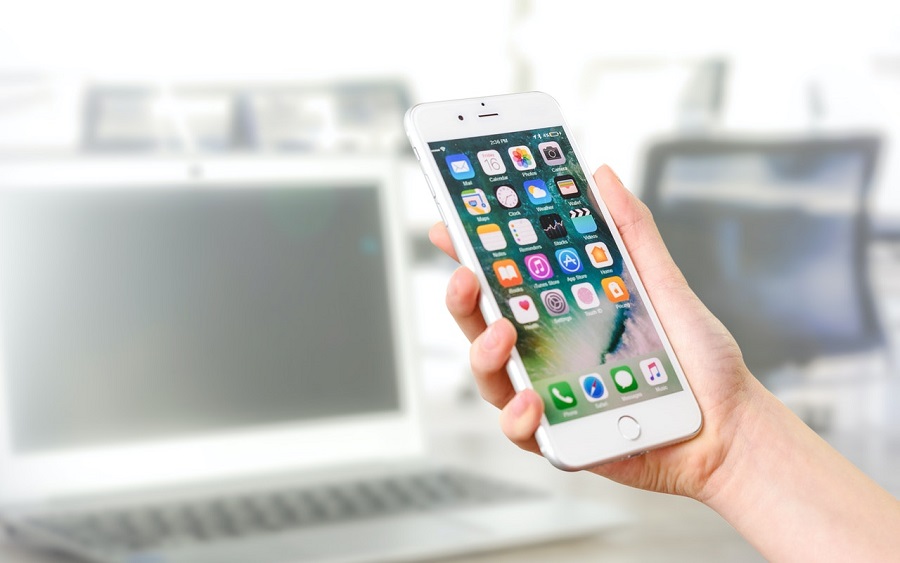 Fully Customized Mobile App Solutions For Your Business
Our partners have served clients across various industries, including yours. Being best Mobile app development company in Dhanbad we focus on both dedicated android as well as IOS platforms.
Cross-platform app development is prevalent in the diverse and cut-throat mobile app development platform market. If developing a mobile app is the first thing that comes to entrepreneurship, cross-platform development is the first ladder towards business goals.
By Cross-platform app development, enterprises across industries produce the most popular applications for Android and mark their presence in the Android-centric smartphone market and iOS development.
For enterprise level support we develop cross-platform apps having flexibility of conversion. To meet such industry /client demands we have grown a team of best mobile app developers in Dhanbad.
Technologies we work with:
Android Studio, Flutter, Ionic ,Native App development are few of many technologies we work with. We always keep upgrading the technologies we use as per requirements.
The applications developed on the Ionic framework use multiple distinct platforms such as Android, native iOS, desktop, and web with a single code base. It provides pre-designed components, typography, interactive paradigms, and superb themes.
This framework is easy to use and understand and uses APIs such as TypeScript, Virtual DOM, JSX, and async best suited for Progressive Web App (PWA). Pacifica, Nationwide, ChefSteps, etc.
Why Choose Eshuzo for Best App Designer and Development Company in Ranchi:
With ever-growing number mobile users around the world, where mobile phones outnumber human beings on Earth. A productive Mobile app can play a significant role in developing your business. Eshuzo is one of the leading mobile app development companies in Ranchi. We are renowned for delivering quality mobile application to entrepreneurs, startups and businesses.
We cover the entire mobile app development cycle, from concept to develop. We have a dedicated and productive team of professionals who strive to work on client's requirement. With years of experience in mobile app development, our team provides the best global app solutions and services.
App Designing Service in Ranchi
We select the right app style for you and work on the same until it fits the associated arena. Initial draft for the design is then created. We hold years of experience in conceptualizing and designing mobile apps.
Technical Support
We assist our clients with our uncomplicated 24*7 technical support. We provide technical support via instant messages, audio calls and even video callings. We also provide instant maintenance along with technical assistance.
Our Mobile App Development Services :
#iPhone App Development
Our iPhone Application Development team works on innovates with applications that are productive, adaptable and have high serviceability quotient.
#iPad App Development
We use modern technologies, coding rules and methods, we build innovative and high-end applications that proffers flexibility and better performance on iOS devices.
#Android App Development
Our domain expertise solidified with the knowledge of our mobile app developers has aided us to develop apps that are visibly beautiful and highly appealing.
#Mobile Web Development
We develop apps that are advanced, faster and futuristic, reliable with best UI experience – We develop apps that everyone prefers.
#Mobile Game Development
At Techasoft, we create the gaming app you want; from the notion of the concept to completion.
#Cross-platform Mobile Apps
Be it a simple one or complex industrialist app, get everything with our multi-platform app developers.