Best Software Development Services in Ranchi
 Eshuzo Global Technology Software Development Services aims at designing various software types, software development and marketing the business through digital marketing services. Serving mid and large enterprises and software product companies since 2013, Eshuzo develops quality software for retail, banking, manufacturing, healthcare and other industries. 
Eshuzo IT Company's expertise is able to create custom software as per requirement for your business promotion, business related software can play a vital role in making your business shine for any type of business growth, as well as digital branding with the help of services, any business can be acquired quickly. 
eshuzo as a Custom software development company in Ranchi is the right choice for all your custom software needs. Feel free to get free consultation +91-8376801808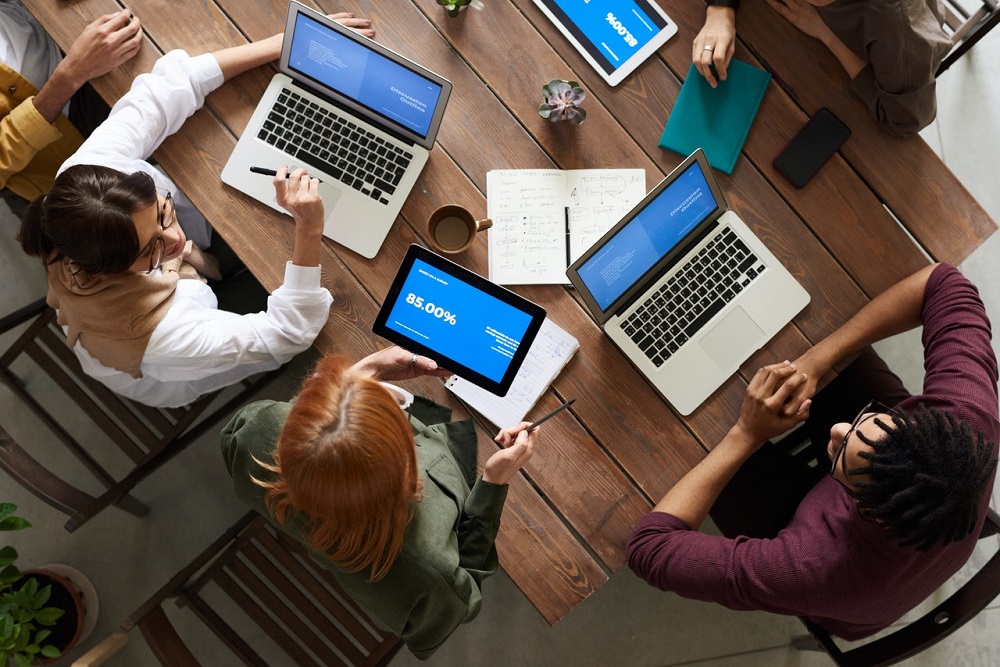 Eshuzo is a leading Software Development company in Ranchi and it is one of the top Software Development Services in Ranchi. You can call us for your requirements related to Web Development Services, Mobile Application Development and Best Software Development in Ranchi. Our services can be availed for creating a perfect website, developing mobile applications and for software/web based firms.
 We at Eshuzo render the top-rated Software Development Services that makes us the best in the city. Our Software Developers in Ranchi comprehend the needs of the client's business and work on it with determination. 
Technologies We Use:
.NET
JAVA
LARAVEL
PHP
REACT NATIVE
ANDROID
ANGULAR
SWIFT
JAVASCRIPT
WORDPRESS
MOGO DB
SQL SERVER
MY SQL
Eshuzo Provides Best Quality Software with 24×7 Support
If u analyze the track record and feedback of our clients it will not be wrong to define eshuzo as Best software development company in Ranchi. We have dedicated team of customer support staff which works round the clock to clear any queries from our clients/Partners.
Choose your option and click the button below to jump straight to the detailed description of the service you are interested in
Custom software development
Software product development
Maintenance and support of existing software
Custom software development
Custom software development is a way to get a competitive advantage in the market due to the superior functionality a custom solution provides. With  9 years in IT, eshuzo offers custom software development services to plan and deliver tailored quality software reliably and promptly. We have team of qualified and experienced software developers in Ranchi which are capable of delivering the projects on time.
Types of Custom Software We Deliver
Corporate & Enterprise level Software Systems:
We build software that automates enterprise-wide processes and covers interdepartmental information flows, and may also include transactions with customers, vendors and partners.
Examples: ERP, operations management software, SCM, EAM, MES, POS, claims processing software, HCM/HRM.
We build software with features that are unmet by mass-market commercial or free software to cover the needs of a particular department within your organization.

Examples: CRM, inventory management, financial management software, RIS, PACS.
Software for a Specific Business Function
We build software that fully covers business-unique and industry-specific functions, thus it doesn't need time-consuming and complicated customization as is the case with market-available software products.
Examples: price management software, clinical decision support app, specialized accounting/treasury management software, invoicing and billing software.
Customer Self-service Apps
We build applications that help your organization deliver tailored customer experiences to win the market competition.
Examples: mobile banking apps, patient portals, shopping apps.
Software Product Development Services
Software product development services cover all stages of creating a software product – from detailed planning of features to release & rollout. With 9+-year experience in IT, eshuzo offers self-managed product development that helps you achieve both outstanding quality and fast time to market.
Having delivered multiple software products for our customers, we fully grasp the standards and the specifics of operational processes in different industries, including:
Healthcare
Manufacturing
Retail and Whole Sale
Banking Insurance
professional Services
Marketing and Advertising
Our Unique Services
We have a highly experienced team of Product Architects, Product Managers, Senior software Developers, Data Scientists, UI/UX Developers, Testers and are passionate about creating custom software products, website design and mobile apps.
Enterprise Software Solutions in Ranchi
Under this, we generally help you with three services – Cloud Solutions, Enterprise Mobility and End-to-End Security. We can assure you that these services provided by us can take care of all your product requirements and likewise assist you with the arrangements you require.
Cloud Solutions: We furnish you with profoundly adaptable cloud solutions with the best cloud solution technology which can help you out with the majority of your needs.
Enterprise Mobility Services: With this, you can undoubtedly improve your mobile mobility without needing to compromise on your security.
Custom Software Development in Ranchi
As mentioned earlier we have a solid group of Software Developers in Ranchi who are working each moment to create programming arrangements that are centred around the customers. To us, our customers are our priority and we can reach extents to support our customers just to help their business excel.
Web Applications Solutions: The clients are offered web application solutions and help as we pay total significance to their adherences. To us, our customers come first and our group works the entire day to give them the best.
Mobile Application Solutions: We provide the best Mobile application solutions that are developed with that latest on Cross-Platform Development Tools, the portable application arrangements that are developed with the goal that our clients can get all the tech help, regardless of whether they are at the work area or somewhere else.
End – to – End Security: We here at Techasoft help you by providing complete protection and keep the security dangers under control.
Software Testing Company in Ranchi
We at Techasoft employ Software testing to evaluate the functionality of the software application met the specified client's requirements or not and to identify the defects or bugs to ensure that the product is defect-free to produce a quality product. This makes us the prime Software Testing Company in Ranchi.
Before you get into details directly and avail the above-mentioned services we would like you to consult our professional Software Consultants in Ranchi who will first analyze, then evaluate your problem and will even consider your suggestions, this will help them explore.