A-Z digital solution for startups & small businesses
Lets Get Into Digital Business Growth
Get linked up with digital technologies and increase your revenue in multiples.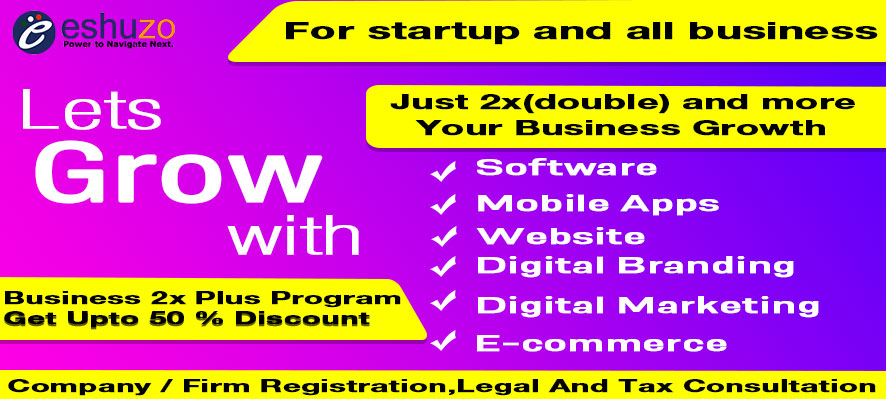 Are you planning for a startup or running a small business or your business become undemanding because of current COVID situations? Don't worry we are here to grow your business & change your business plan into a successful idea.
Why Startup & Small Business Fails?

Lack of business knowledge

Taking advice from wrong people
Poor management team
Ignoring the significance of economic cost
Lack of IT upgradation of marketing tools
Loosing focus over the need of the hour.
Lack of perception in identifying the market problems
Failure to pivot
What we offer and how we can help !!
We provide services which make your business an ease to move on to the right path
What People Say About eshuzo?
Frequently Asked Questions:-
Our packages can be tailored to meet the needs of small and large businesses alike. If you're not sure which package to choose or need a custom quote, please get in touch.
Do You Provide Support Services After All Task Gets Completed?
Yes, we provide free One Month Consultation And Give You Best Suggestions To Run Your Business According To Your Needs. 
Are You Reliable To Assure Us That You Don't Do Fraud With Us?
Yes, Don't Worry We Are Reliable And We Are Here And Giving This Service With Your Blessings And Faith In Us. So, Don't Feel Hesitated We Feel Happy To Work With You And Get Success In Your Life With Our Compliments.